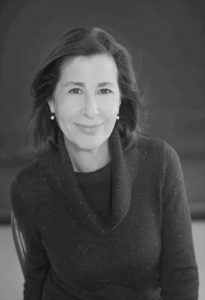 Meryl Carmel is a writer, historian, and nature lover. She was wholly unprepared for the perfect storm that developed when her three lifelong interests collided in 2007, never anticipating that her visit to the Somerset County Park called "Natirar" would lead to ten years of research in pursuit of the little-known story of New Jersey philanthropist Kate Macy Ladd. In the process she learned that among her numerous philanthropic acts, Mrs. Ladd championed education for poor children in the rural South, established Maple Cottage a convalescent home for working women, supported Lillian Wald and the Visiting Nurse Association to ensure better health for women and children, and founded the New York City based Josiah Macy Jr. Foundation, which continues to fund important healthcare initiatives today.
Meryl's work literally involved FINDING Kate's living descendants as well as the descendants of some of her most devoted employees, a quest which took the author around the United States, and to Canada and Ireland. Through her "back-door" research she gained access to family photographs, letters, diaries, reminiscences, and memorabilia. Along the way, Meryl discovered an extraordinary coincidence which brought to light her own unlikely personal link to Kate.
An enthusiastic gardener and explorer, the author is a former teacher, curriculum specialist, and museum director with degrees from Beloit College and Edgewood College in Wisconsin and the University of Maryland, Baltimore County. Her graduate studies emphasized the roles and contributions of American women in our nation's past.
Meryl welcomes the opportunity to speak to interested groups. She offers a book lecture program as well as a private tea format conducive to small gatherings. Please send inquiries to [email protected]
Finding Kate: The Unlikely Journey of 20th Century Healthcare Advocate Kate Macy Ladd, published in October 2018 by Open Door Publications is her first book.